Insane Shopping Alert:Bowflex Xtreme SE Home Gym for $399!
If we had room and didn't have all this other awesome home gym gear, we would be jumping on this deal.  If you're looking for a compact mini-home gym to do some of your resistance training, this is your deal.  Enter the code W9HFSA1 and the $1299 Bowflex Xtreme SE Home Gym will be yours for $399 with FREE SHIPPING (plus tax).  Sale ends at Tuesday 11:59 pm PT 9/28.  If you're having a hard time accessing the website, call (800) 952-7205.
Some information about the product below copied from the Bowflex website:
Bowflex Xtreme SE Home Gym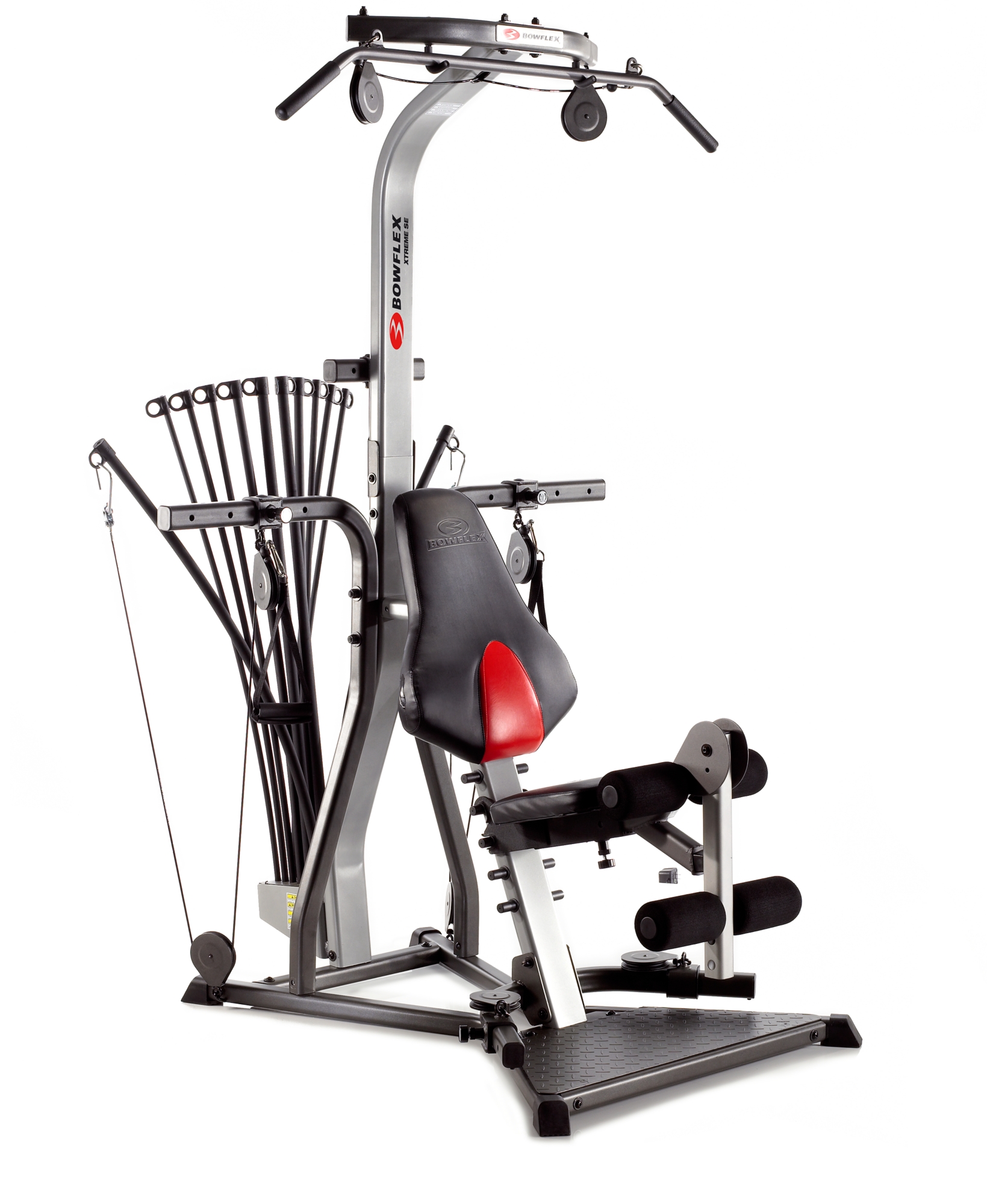 Enjoy all the benefits of gym-style vertical design and quality for serious workouts. All in a compact size that fits smaller workout spaces.
210 lbs of Power Rod® Resistance Standard
Bowflex® Power Rod® units give you resistance, or weight, that feels as good as or better than free weights but without the inertia or risk of joint pain usually associated with free weights. Upgradeable up to 310 lbs / 140 kg or 410 lbs / 186 kg!
Lat tower with Angled Lat Bar
Build back and shoulder muscles quickly with this integrated tower.
Abdominal Crunch Shoulder Harness
All new ab harness and ab pulley bar help you build strong, defined abs.
3-Position Lower pulley/squat station
Use this station to do squats and build your glutes, hamstrings and quads.
Leg Extension
Use for exercises to develop strong, muscular legs.
Ergonomic adjustable seat with Polyurethane cushion
New design provides added back support for leg exercises and knee support for lat exercises.
Compact size for smaller workout space
Gym-style vertical workout position. Reinforced "X"-shaped base for maximum stability.
5-Way Hand-Grip/Ankle Cuffs
Our unique handgrip is designed to add flexibility and performance to any workout. Functions include a Regular Grip, Non-Grip Cuff, Ankle Cuff, Foot Cuff and a Shoulder Cuff.
Multiple cable/pulley positions
Designed to change your angle of resistance – increases the effectiveness of many exercises.
Owner's Manual/Fitness Guide
Complete with detailed instructions for each exercise.